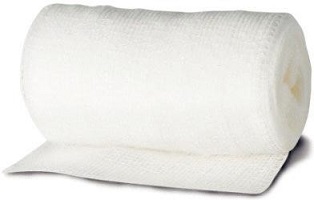 Hydrophilic Gauze Roll
A wide range of gauze roll that are hygienically made so that they are safe to use in various medical applications. Made from finest quality 100% cotton, bleached to white, these gauze roll can be provided with X-Ray detectable thread or Without. Roll of 4 folded fabric of different lengths. The gauze used is super hydrophilic in nature & conforms to global as well as Indian Standards. Ideal for dressing on big wound pockets and abscesses. With / without X-Ray detectable threats.
Available in Mesh quality – 19 X 15, 24 X 18 and 30 X 20, Cotton Yarn- 26S, 30S and 40S thread.
Specifications: Roll Pack
Size/Strength: In four-fold roll pack in width of 90 cms in 1 / 3 / 5 / 50 /100 mtr/yards length