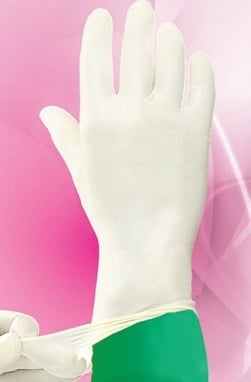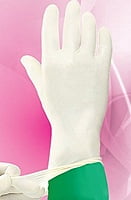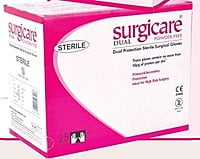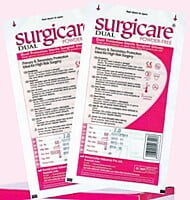 Dual Protection Powder Free Sterile Surgical Gloves for High Risk & Trauma
Dual Protection Powder Free Sterile Surgical Gloves for High Risk & Trauma
Surgicare Dual is made from Natural Rubber Latex. The glove is anatomically shaped with thumb ball effect, reducing hand fatigue during surgical procedures. Surgicare Dual provides primary and secondary protection for both doctor and patient.
EXCELLENT DONNING AND FIT
The specially designed mould produces gloves of high comfort.
OTHER FEATURES
Visual warning of a puncture on over glove in presence of fluid, indicator appears.
Recommended for High Risk, Orthopaedic & Trauma surgery.
Protects against pathogen transmission and is a barrier to cross infection.
Inner Polymer Coating provides smooth and easy donning of gloves.
The powderfree Under Glove protects the user against latex protein allergies. Protein content no more than 50µg of 2 protein per gram and dm .
Manufactured in dust free environment with low bioburden and therefore reduced pyrogen.
Sterilized in a validated process cycle as per ISO 11135:2014 -6 norms SAL 10 .
QUALITY CONTROL
100% Inspected.
Factory Standard of 0.65AQL for Pinholes.